Corporate gifting has existed for as long as ALL businesses exist, nothing new there. But, since COVID, companies struggled to build deeper connections with clients and employees. And so one of the solutions was to idealize direct mail as a tool to enhance sales and relationships.
In this article, we will delve into what is corporate gifting, explore ways to idealize it and provide you with a gifting plan. Also, we will cover why collaborating with a gifting company can be your trojan horse in this new era.
Now, what is corporate gifting?
Corporate gifting is the practice of curating intentional gifts for clients and employees.
It's a way to show appreciation and care, with the benefit of forging relationship and sensory memory with all parties involved. Something that only a few marketing tools can claim under their benefit belt.
It is a term that we find a little rigid and serious with our team at Twine, so we like to call it Modern Corporate Gifting.
Modern because we take a different spin on the way we curate gifts. That in combination with creativity and sensory design, if done right, can yield massive returns on investment.
Gifting is a psychological and emotional experience, so whenever you look to incorporate it into sales, marketing, and HR it is important to consider the recipient, as a basic rule.
#1 Nurturing Relationships
Corporate gifting plays a vital role in establishing and nurturing relationships with your clients, customers, employees, you name it.
The best way to gift someone is to first practice active listening. Learning about the recipient or group is what will give you clues on what to gift. If you have a CRM, the note section is your best friend. Or, if you are gifting a group within an organization, learning more about a company's culture will help you determine the best gifts to give.
Building rapport is not only good business practice, but it also shows the recipient that you cared enough to "remember" a fact about them. That can go a long way in any relationship.
#2 Increase Brand Loyalty
We know that gifting can help a brand increase visibility and loyalty. But promotional items such as branded merchandise, USB drives, and more, if over can do more harm than good to your brand.
We always suggest keeping branded items at a minimum when showing appreciation.
The best way to go is to invest in products that match your company's values or causes. For example, women or minorities owned, and non-profits.
If communicated well in the message card, the impact on the recipient might be even greater.
The beauty of designing a gift strategy is that it can impact an entire business ecosystem. And we are all about that!
Today we are no longer stuck with old concepts like a gift basket, which is a synonym for getting more for less. Giving a false sense of value, in our honest opinion.
In the end, you will sense what a recipient might like. So, follow your instincts.
Gifting today is the best way to show appreciation through creativity and fun. Plus supporting small and purpose-driven brands. All inside one box. I like to call it the gift box ecosystem.

Sabrina Carapia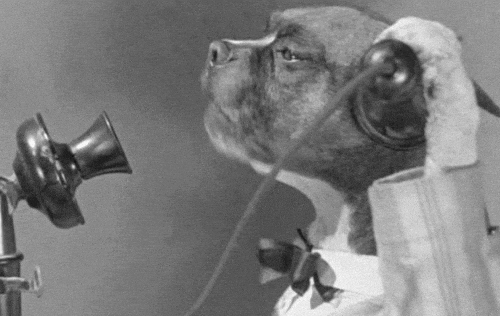 Here is our Short Bulletproof Gifting Plan
If done right, corporate gifting can be an effective strategy for deepening relationships.
So, here are three tips to help you design the perfect gifting experience, that yield REAL results.
Tip #1 Gift Unexpectedly
Whenever you have to gift someone at certain times of the year, it might feel a little forced. We know the importance of staying top of mind, so we are not saying to not gift during the key dates. All we are saying is that unexpected behaviors yield more results.
Check out the graph below as an example of what we also suggest to our clients:
The simplicity of changing a behavior pattern creates a new memory for the recipient. Thus, setting you apart.
The same way can go with handwritten letters, instead of printed ones.
Humans want to connect with humans (period).
If your goal is to connect in a deeper lever, then turn left.
Tip #2 A Light Branded Gift Box Goes a Long Way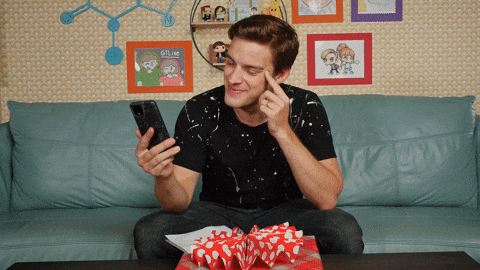 Getting someone's attention through gifts can set you apart from competitors, or it can put you in the same league as them.
The reality is that most people are not interested in highly branded promotional boxes. For promotional boxes, there is a place and time for it, and it is not in the deepening relationship stage.
When gifting, the best strategy is less is more, and quality over quantity – always!
The American Psychology Association in a recent article shared the effects of gift-giving.
Which is that it activates regions of the brain associated with pleasure, social connection, and trust.
We all know that is what we want people to feel. But if that isn't a great indicator of the power of gifting, then we rest our case.
Tip #3 Find the Perfect Gifting Partner
Not a sales pitch, but common, we got this!
Even tho gifting might look like there is not much to it. Whenever we have a client hand out their project to us, they are usually relieved.
Gifting is a full-time job, with heavy logistics and relationship management. Many medium to large-size companies don't know where to turn to for help, and that is where we come in.
Our goal is to save you time, money, and help you design a strategy that makes sense to your company culture and goals.
In conclusion
Corporate gifting is now an integral part of corporate strategies in the years to come. We hope that this article shines some light on your operations, and we look forward to your success.